GUMTREE SMALL JOBS
Connecting people with resources
SNAPSHOT
Gumtree provides an online platform to help connect people with their community and resources. They sought assistance to assess the viability of a new service where users could post and bid on domestic tasks.
We undertook significant research to understand users, their perceptions of the Gumtree website and whether there was a thirst for the Small Jobs function.  
We could not identify a typical Gumtree user, so chose to follow the journey of Robert, a time poor professional and Tessa, a student wanting to make the most of her free time.
Through the testing of our prototypes and mapping the end-to-end process, our most valuable insight was the interdependency of Robert and Tessa's experiences. Changes could not be made to one person's experience without considering the impact on the other person.
We uncovered a thirst for the Small Jobs function, but realised that in order for it to be a success, a number of areas would need to be addressed first, mostly the homepage as this was a stumbling block for users.
THE JOURNEY
The client: This was a fictitious client based on the company, Gumtree, which provides an online platform to help connect people with their community and resources.
The brief: Gumtree identified an opportunity to enable people to post and bid on domestic tasks and sought assistance to assess its viability. 
The team: My teammates and I worked collaboratively during the discover stage, then split up responsibilities for the remainder of the project. I took on the role as project manager. 
Duration: Two weeks.
Problem statement: "How might we create a community where people can help make the most of each other's time through Gumtree Small Jobs?"
Discover and Define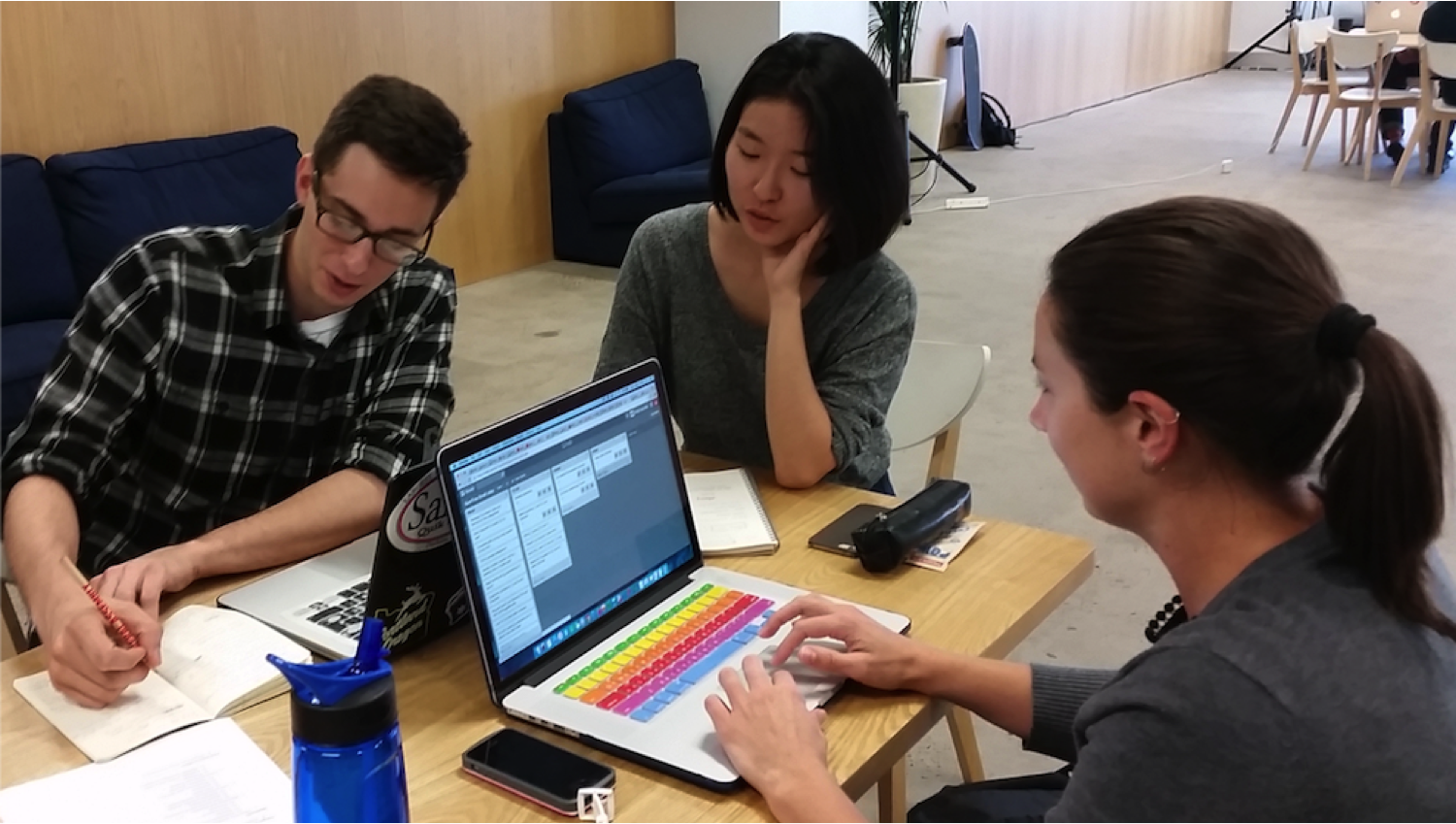 We focused most of our time on understanding the potential competitors if Gumtree were to diversify and what the customer experience was like – through testing by the team and users. We also asked users what their perceptions were of the Gumtree website, and get an understanding of what domestic tasks they didn't like and would outsource.
Our research provided a number of valuable insights:
The existing homepage was a stumbling block for ensuring success
The project scope did not fit with the objectives, it was much larger than anticipated
People posting tasks heavily base their decisions on reviews
There was no one typical user, but the common theme for all was time – those posting tasks are time poor, those bidding for tasks want to make the most of their free time
MY ROLE     ❄     Competitor and comparative analyses     ❄     Conducting user interviews     ❄     Identifying key insights from our research
Develop and Deliver
This led us to develop two personas. There began the journey of Robert, a time poor professional and Tessa, a student wanting to make the most of her free time. To really understand how Robert and Tessa interact, both with each other and the system, we mapped their journeys.
To reward loyal users and provide Gumtree with a competitive advantage, we also identified the opportunity for the Gumtree Winners app. This would allow Robert to bypass the bidding system and be paired immediately with Tessa if their schedules matched up.
We tested sketches and undertook A/B testing to get a better understanding of their needs, preferences and how we could overcome the barriers of the existing homepage. We also undertook rapid prototyping and card sorting to validate trends identified in testing, and iterated further. Wireframes and high-fidelity prototypes were then developed and tested to ensure a seamless customer experience. 
MY ROLE     ❄     Experience mapping     ❄     Sketching, wireframes, prototyping and iteration     ❄     Testing with 'Robert'
Recommendations
With a bigger scope needed to make this new service offering a success, we recommended additional testing of the existing homepage, including a focus on implementing a consistent brand across the globe. Once those aspects had been addressed, we recommended investigating other ways to enhance the customer experience such as gamification.
Lessons Learnt
We knew Robert and Tessa's journeys were interconnected, but it wasn't until we conducted further testing that we realised just how much. While Robert may want to fill out minimal information, Tessa may need more to have a satisfactory experience and have confidence in the service offering, and vice versa.
Additional work was undertaken to make the Small Jobs function responsive. Information on this project is available on the Gumtree Responsive page. 
Experience mapping and persona design work by Jisoo Kim